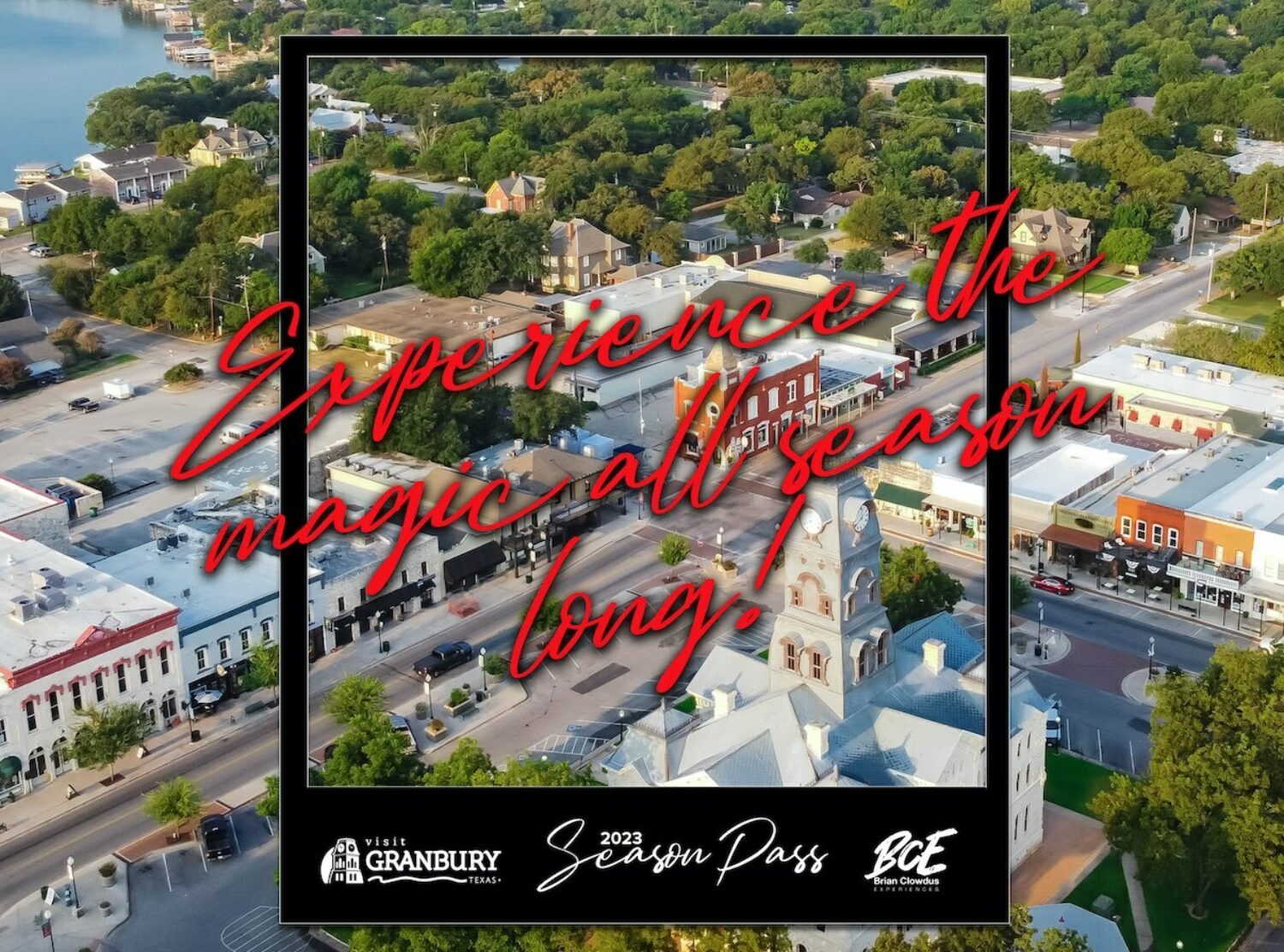 Granbury Season Pass!
3 New Experiences!
SALUTATIONS! Brian Clowdus Experiences RETURNS to Granbury for a 3rd year and with the most epic season ever! THREE NEW EXPERIENCE in three Granbury locations and A SEASON PASS OPTION (save 35% when you purchase a VIP or General Pass!)
Follow Fern and Wilbur as they meet a very talented Spider in:

The Charlottes Web Experience
May 6-28
Saturdays 12pm, 2pm, 4pm & Sundays 2pm, 4pm
Address: 620 E Bridge St
Granbury, TX 76048
*PARKING AT: Hewlett Park*
650 W Pearl St
Granbury, TX 76048
Next up, lose your mind with Poe as he enters his final days in an insane asylum where nurses transform into Ravens in:

The Edgar Allan Poe Experience
September 28-October 31
Thursdays & Sundays 7pm
Fridays & Saturdays 7pm, 9pm
308 E Pearl St
Granbury, TX 76048
Finally, escape into a winter wonderland with Clara as she enters a world where nutcrackers and sugar plum fairies come to life in:

The Nutcracker Experience
November 30-December 30
Thursdays & Fridays 6pm, 8pm
Saturdays & Sundays 2pm, 6pm, 8pm
201 E Pearl St
Granbury, TX 76048
This year is going to be one you will not want to miss with 3 experiences perfect for EVERYONE… it will truly be MAGICAL.
When you are ready to choose the dates for the shows, please contact our Box Office at [email protected]. To help ensure you get the time and date you want, please make your reservation 2 weeks prior to your desired show.